Home Cotton Flower Dishcloth
Dishcloths are a favorite project for many crocheters. There are several good reasons for this. One, dishcloths can be very easy projects, making them great for beginning crocheters. Also, dishcloths can be completed in a very small amount of time, as opposed to other projects that can be very time-consuming. And because they are small, they are great take-along projects. Dishcloths can also have more complicated stitches and patterns, making them an excellent learning tool for more experienced crocheters who are looking to master new skills.
We have an adorable pattern called Spring Flowers Washcloth, pattern found here, that is basically an embellished Granny Square. We've used Home CottonTM for our dishcloth. Premier Home Cotton Yarn is cotton blended with polyester which means projects dry faster, colors stay brighter longer and hand-made projects last longer! This cute floral dishcloth can also be used as a washcloth, or as a springtime decoration for your kitchen or bath.
You will need 3 colors of Home Cotton to make your washcloth, and a size G crochet hook.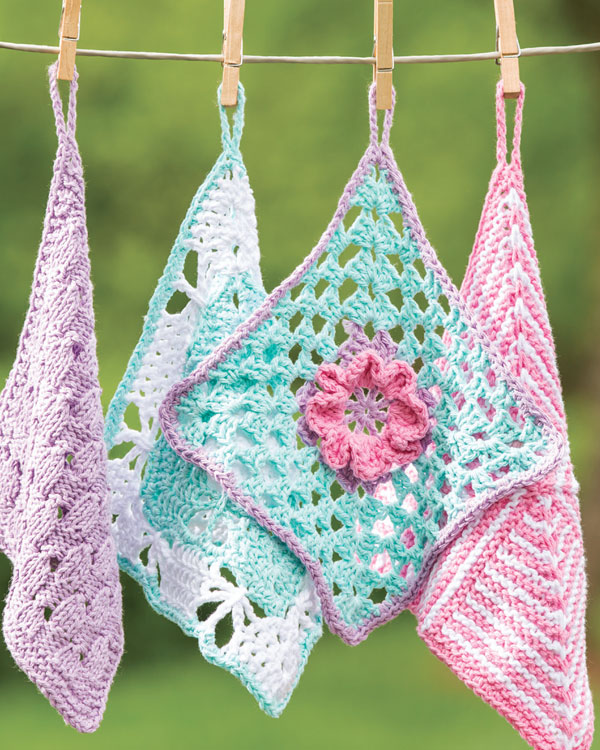 Watch the Right-Handed Video Tutorial:
Watch the Left-Handed Video Tutorial: 
Here are the Quick links to products and videos found in this post: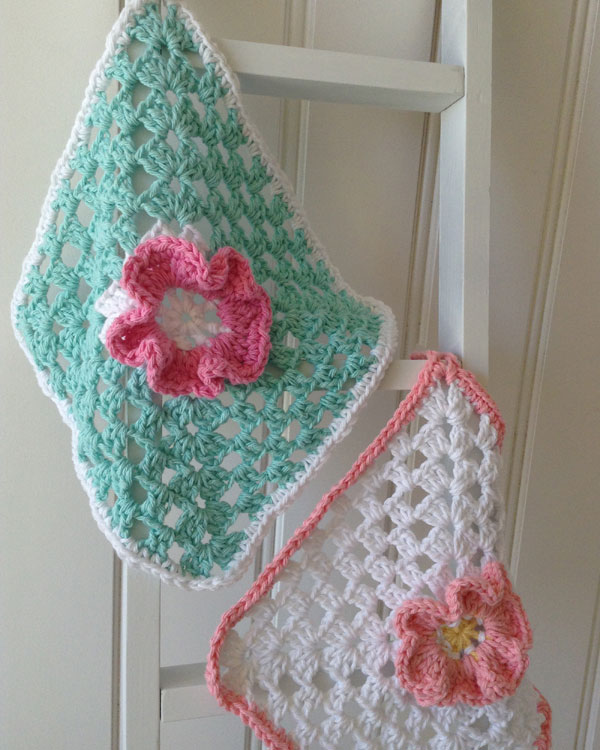 Are you one of those crocheters who loves to make dishcloths? Then you might want to try making the Pebbly Striped Dishcloth or the Home Cotton Kitchen Towel.
Hugs,
Maggie
Be sure to…
Visit my Website
Join me on Facebook
Subscribe to the Maggie Weldon YouTube Channel for more crochet lesson videos
Subscribe to Maggie's Crochet YouTube Channel for product reviews
Sign Up for My Newsletter
Follow us on Pinterest
Follow us on Twitter