Daisy Motif Free Crochet Pattern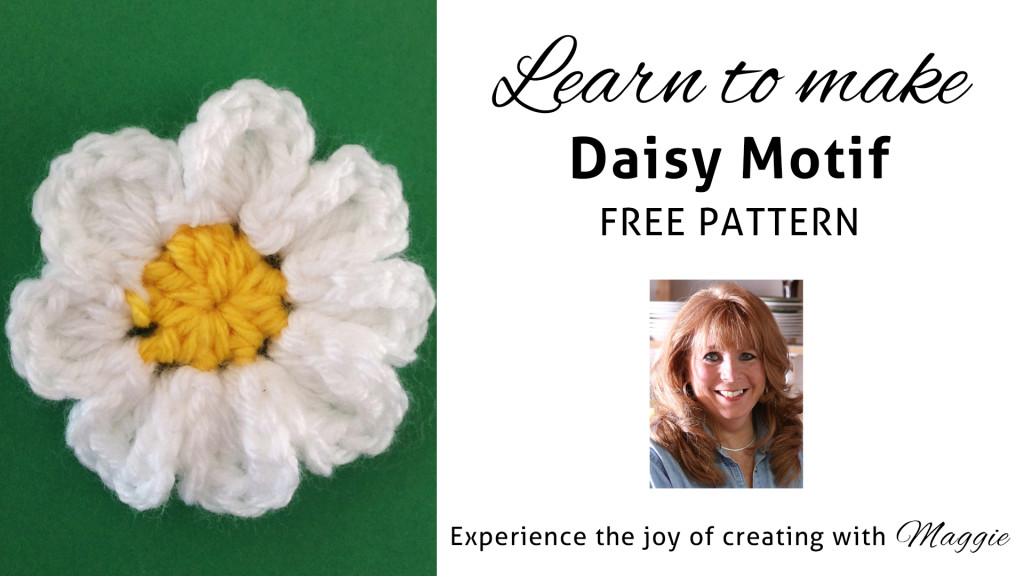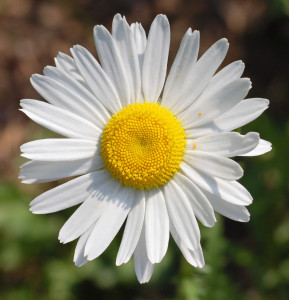 Did you ever make Daisy chains? Daisies are one of the worlds most popular flowers, and is second only to the orchid family in the total number of flower species. The daisy family includes aster and sunflower among its most popular flowers.
Now you can crochet a chain of daisies with Maggie's Daisy Motif free crochet pattern. This little daisy  is an easy skill project. Our sample daisy is crocheted using Deborah Norville's Everyday Soft Worsted Yarn. Everyday is a great all-around yarn that is machine washable and dryable for easy care. It comes in tons of colors and prints and is super soft to the touch.
Watch the Right-Handed Video Lesson:
Watch the Left-Handed Video Lesson:
Here are the quick links to products and videos contained in this post:
Daisy Motif free crochet pattern
Deborah Norville Everyday Yarn
Maggie is excited to bring you seven new free flower crochet patterns: Daisy Motif, Round Center, Vicki's Large Flower, Valentine Flower, Loop-the-Loop Flower, Morning Glory, and Lily of the Valley.
Hugs, Maggie
Be sure to…
Visit my Website
Join me on Facebook
Subscribe to the Maggie Weldon YouTube Channel for crochet lesson videos
Subscribe to Maggie's Crochet YouTube Channel for product reviews
Sign Up for My Newsletter
Follow us on Pinterest
Follow us on Twitter
Leave us a comment below