Premier ® Yarns has so many specialty yarns that are perfect for making glitzy and glamorous, or cuddly and cozy scarfs and accessories. Starbella Luxe® is one of my favorites, with its touch of Alpaca to add luxury, and a hint of glitter to add sparkle. This super bulky #6 yarn is an acrylic blend and does require a bit of special care beause of the alpaca, thus it is hand wash and dry flat only. It is perfect for crochet and knit projects.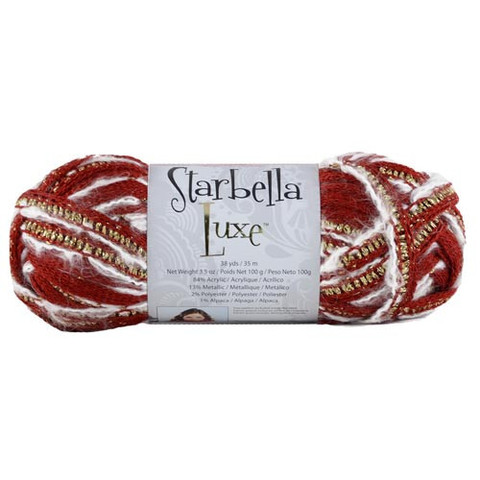 Starbella Luxe comes in 6 beautiful colors that will be showcased at the beginning of the video. Here's a sneak peek!
This project is so easy…all you need is one skein of Starbella Luxe, a crochet hook, scissors, and about 30 minutes.
Ready? Let's crochet a scarf.
Watch the Right-Handed Video Tutorial
Watch the Left-Handed Video Tutorial
Fashion doesn't get any easier than this, does it?
Here are the quick links to the yarn and videos contained in this post:
Hugs,
Maggie
Be sure to…
Visit my Website
Join me on Facebook
Subscribe to the Maggie Weldon YouTube Channel for more crochet lesson videos
Subscribe to Maggie's Crochet YouTube Channel for product reviews
Sign Up for My Newsletter
Follow us on Pinterest
Follow us on Twitter