There are a few ways to block your crochet pieces and steam pressing is one of them. One of the best crocheters that ever worked for me, Dorothy Warren from Michigan taught me the steam pressing technique. Watch my video below or continue reading for 4 easy steps.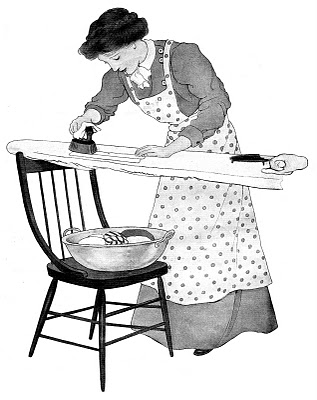 Step one: gather your supplies – ironing board, iron, hand towel, spray bottle, and piece to be blocked.
Step two: Turn iron on high. Run towel under water and ring out leaving towel very wet.
Step three: All ironing is done on the wrong side of your crochet piece. Lay the right side of your piece face down on the iron. Smooth the crochet piece to the shape that you want it to be after it is steamed.  Lay the wet towel over the section to be steamed. Do not let the entire weight of the iron rest on the towel. Glide the iron over the wet towel without putting full pressure on the iron.
Step four: Continue steaming all over your piece until the entire piece is exactly the way you like it.  Be very careful not to over steam especially when steaming acrylic yarn.
This steaming technique can be used for many things:
Steaming a crochet or knitted skirt for better drape.
Steaming appliqués before sewing them to the background.
Afghans – especially single crochet Afghans with color changes.
Steam blocking parts of a sweater before it's put together.
Everyday ironing.
Have you ever used this technique? If so, I would love to hear from you.  Do you have another blocking technique that you use? If so, what is it?
Thank you for reading,
Hugs – Maggie
Be sure to…
Visit my Website
Join me on Facebook
Subscribe to the Maggie Weldon YouTube Channel for crochet lessons

Subscribe to the Maggie's Crochet YouTube Channel for product reviews
Sign Up for My Newsletter
Follow us on Pinterest
Follow us on Twitter
Tell Me What You Think – comment below : >