Arm Knitting Challenge Sponsored by Maggie's Crochet and Premier Yarns
Enter the Arm Knitting Challenge by March 4, 2014 11:59PM EST.
Please join me in our next Challenge sponsored by Premier® Yarns. To join the fun, arm knit a creation using Maggie's arm knitting tips and lesson videos as your guide. You may submit a scarf or afghan as Maggie shows you or submit your own arm knit object.
Favorite Project (People's Choice) Wins $50 value of Premier Yarns!
On March 5, 2014 a photo album of all entries will be posted to Facebook.com/MaggiesCrochet.
Vote by  "liking" an entry. The winner will be announced March 12, 2014
Check out the full collection of Premier Yarns and purchase materials online at www.PremierYarns.com.
Please read the Arm Knitting Challenge Rules and Submission Guidelines
Suggested Materials:
Post your in-progress photos to www.Facebook.com/MaggiesCrochet or www.Facebook.com/PremierYarn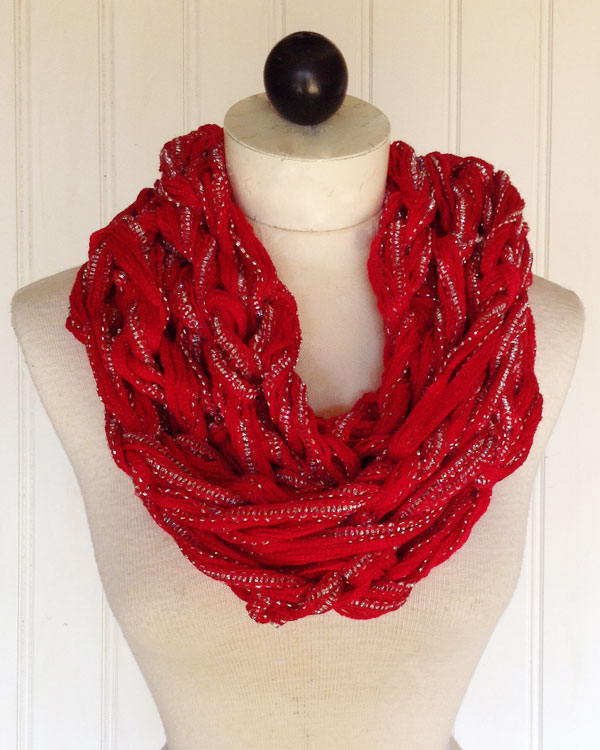 Get some inspiration from some of the entries from our previous challenges:
Thanks for reading – I hope you are as excited about arm knitting as I am!
Maggie
Be sure to…
Visit my Website
Join me on Facebook
Subscribe to the Maggie Weldon YouTube Channel for crochet lesson videos
Subscribe to Maggie's Crochet YouTube Channel for product reviews
Sign Up for My Newsletter
Follow us on Pinterest
Follow us on Twitter