Friendship bracelets are a sweet and stylish way to show those around you how dear your friends are. Crochet friendship bracelets are usually quick and easy to make, can be colorfully adorned with your friend's special little mementos, and are a versatile fashion accessory that can be worn to complement any outfit! Here are some of our favorites from around the web.
Beaded Crochet Bracelet Tutorial from Ashley Weeks on Blog a la Cart
Super cute and easy crochet Valentine's Day bracelets from Passionista Presents:
Pink crochet cuff friendship bracelet from Samsstuff on Etsy: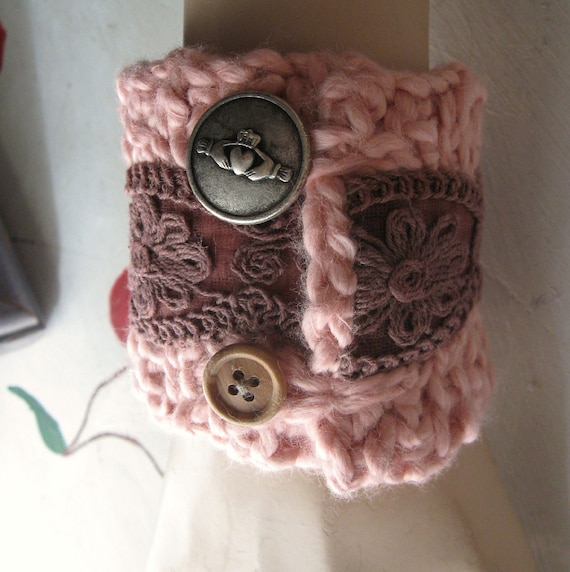 Handmade Crochet Bracelets Tutorial from the Purl Bee:
And here's a pretty and dainty Crochet Friendship Bracelet Pattern from Fine Graft Guild
Start creating your crochet friendship bracelets today and give your friends a special and unique gift they'll cherish forever. Do you have a favorite crochet bracelet pattern or trend?
Share your crochet bracelets with us!
These trendy and fashionable crochet bracelets would look perfect with these Spring and Summer 2013 Crochet Trends.  Find out more about what's trending this season on our blog here!
Thanks for reading,
Happy Crocheting, Maggie
Be sure to…
Visit my Website
Join me on Facebook
Subscribe to the Maggie Weldon YouTube Channel for crochet lesson videos
Subscribe to Maggie's Crochet YouTube Channel for product reviews
Sign Up for My Newsletter
Follow us on Pinterest
Follow us on Twitter
Tell Me What You Think – comment below