Five Free Flip-Flop Crochet Patterns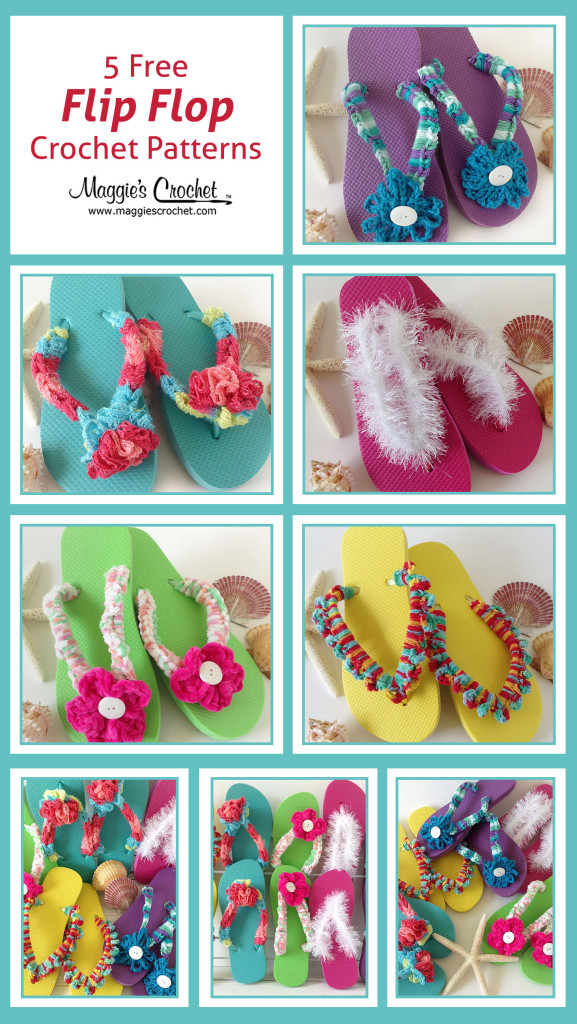 Summer weather is here, and summer is the time for flip-flops! We have five bright and colorful flip-flop patterns for you featuring some of our favorite Premier yarns. These flip-flops are fun and easy projects to crochet using simple stitches. You can quickly make several pairs to match all of your favorite summer outfits. They are also fun projects to do with kids. Enjoy!
Maggie is excited to bring you Five Free Flip-Flop Patterns: Sashay Mini Aqua, Merry Pink, Hipster Yellow, Home Cotton Purple, Parfait Green.
Hugs, Maggie
Be sure to…
Visit my Website
Join me on Facebook
Subscribe to the Maggie Weldon YouTube Channel for crochet lesson videos
Subscribe to Maggie's Crochet YouTube Channel for product reviews
Sign Up for My Newsletter
Follow us on Pinterest
Follow us on Twitter
Leave us a comment below