Flower Scrubbie Free Crochet Pattern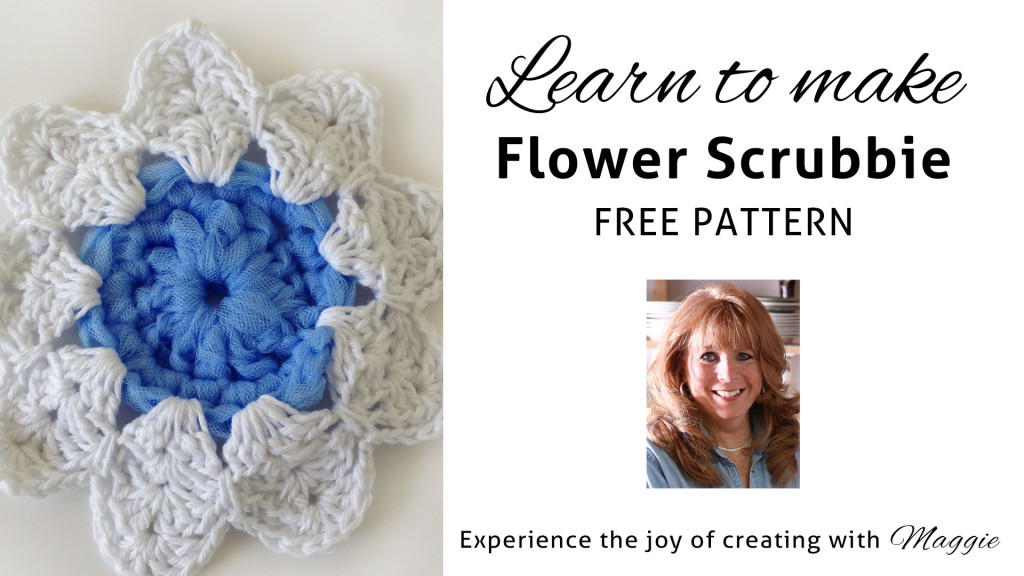 Mix it up when you crochet this cute Flower Scrubbie that is part dishcloth and part scrubbie. The center scrubbie is crocheted using Diamond Net Mesh, and the outer flower petals are crocheted with Home Cotton.
Diamond Net Mesh is a 3″ wide mesh that is great for decorating. You can also crochet it using a very large (Q) crochet hook, but it will take some practice. Home Cotton is one of our favorites for kitchen items.
Watch the Right-Handed Video Lesson:
Watch the Left-Handed Video Lesson:
Here are the quick links to products and videos contained in this post:
Flower Scrubbie crochet pattern
Maggie is excited to bring you seven kitchen helper free crochet patterns: Sandcastles Dishcloth, Lumpy Dishcloth, Jar Opener, Broom Topper, Nylon Pot Scrubber, Nylon Scrubbie, Flower Scrubbie.
Hugs, Maggie
Be sure to…
Visit my Website
Join me on Facebook
Subscribe to the Maggie Weldon YouTube Channel for crochet lesson videos
Subscribe to Maggie's Crochet YouTube Channel for product reviews
Sign Up for My Newsletter
Follow us on Pinterest
Follow us on Twitter
Leave us a comment below