Freeform crochet requires a dedicated mind and the ever-changing creativity of the heart.  All pieces are an original masterpiece created by the crocheter.  It is truly an art within the art form of crochet.  Just look at these beautiful examples:
 Bonnie Prokopowicz's
 Freeform Crochet Pillow
This Freeform Crochet bag from
 Instructables
Freefrom Rainbow Skirt from 
lorenaferreira on Etsy
Freeform Crochet Necklace by 
Stitch Story
'Fossil' by 
Rebecca Painter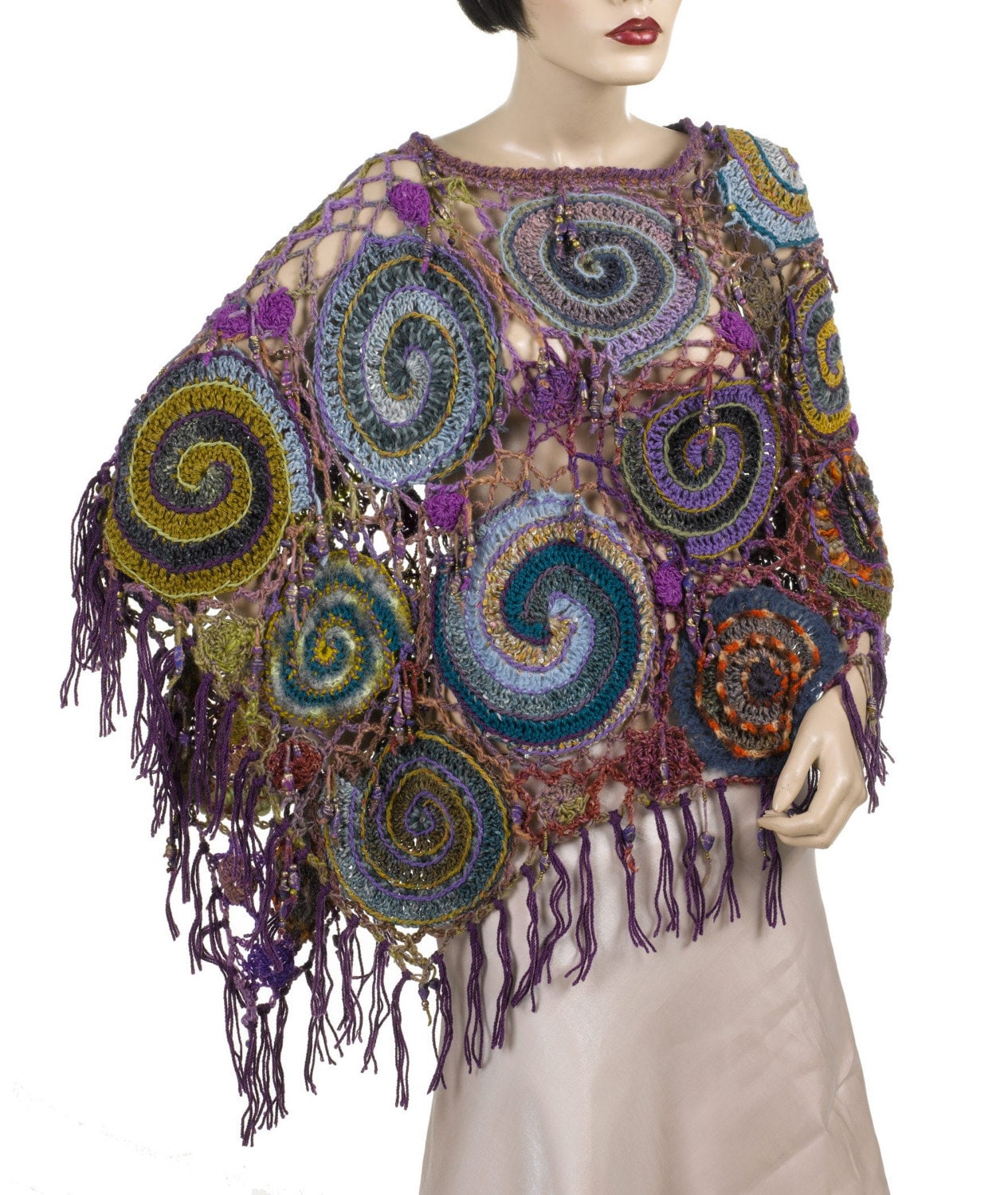 Colorful freeform crochet poncho from 
Rensfiberart on Etsy
Freeform crochet is a unique expression of one's crochet creativity and, as you can see, the outcome is truly spectacular. There is no limit to what you can create and achieve with freeform crochet. These are simply beautiful handmade products! Don't bother worrying about what your next pattern will be, try your hand at freeform crochet and let your creativity decide!
If you need an introduction to freeform crochet, we have an amazing book with tips and tricks dedicated to guide all crochet levels.
Purchase below:
# NM369804 Freeform Crochet and Beyond
Be sure to take a look at other crochet trends like Crochet Lampshades! for ideas and inspiration. With freeform crochet, the sky is the limit!
Hugs, Maggie
Be sure to…
Visit my Website
Join me on Facebook
Subscribe to the Maggie Weldon YouTube Channel for crochet lesson videos
Subscribe to Maggie's Crochet YouTube Channel for product reviews
Sign Up for My Newsletter
Follow us on Pinterest
Follow us on Twitter