Lily of the Valley Free Crochet Pattern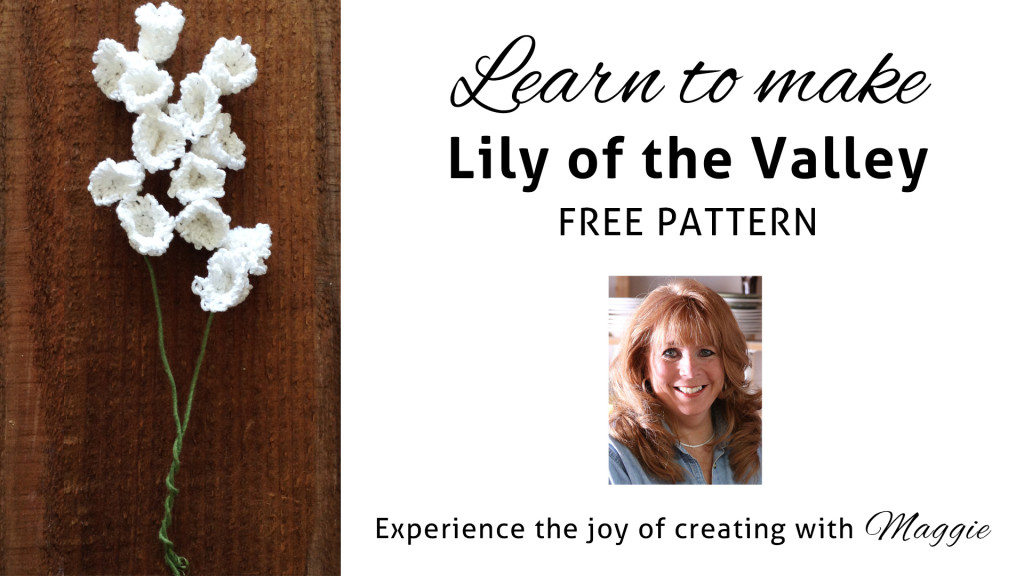 Lily of the Valley is a very sweet-smelling woodland plant that is common to the Southern Appalachians.  It is said that lilies of the valley grew from the spot where Mary's tears hit the ground at the foot of the cross. Other meanings of the lily of the valley include sweetness and a return of happiness. Lily of the valley is often used as a wedding flower.
This Lily of the Valley free crochet pattern would make a great table decoration for a wedding. This is an intermediate crochet project that is worked in a size 10 crochet thread like Lizbeth. Lizbeth crochet thread is one of the very best on the market in our opinion and is made of 100% Egyptian cotton.
When working with crochet thread you will need a very small crochet hook that is designed for crochet thread. Boye's Crochet Master Steel and Aluminum Crochet Hook set includes 16 steel crochet hooks for use with crochet threads in addition to 8 aluminum crochet hooks sized D through K for yarn work.
Watch the Right-Handed Video Lesson:
Watch the Left-Handed Video Lesson:
Here are the quick links to products and videos contained in this post:
Lily of the Valley Crochet Pattern
Maggie is excited to bring you seven new free flower crochet patterns: Daisy Motif, Round Center, Vicki's Large Flower, Valentine Flower, Loop-the-Loop Flower, Morning Glory, and Lily of the Valley.
Hugs, Maggie
Be sure to…
Visit my Website
Join me on Facebook
Subscribe to the Maggie Weldon YouTube Channel for crochet lesson videos
Subscribe to Maggie's Crochet YouTube Channel for product reviews
Sign Up for My Newsletter
Follow us on Pinterest
Follow us on Twitter
Leave us a comment below