Round Center Flower Free Crochet Pattern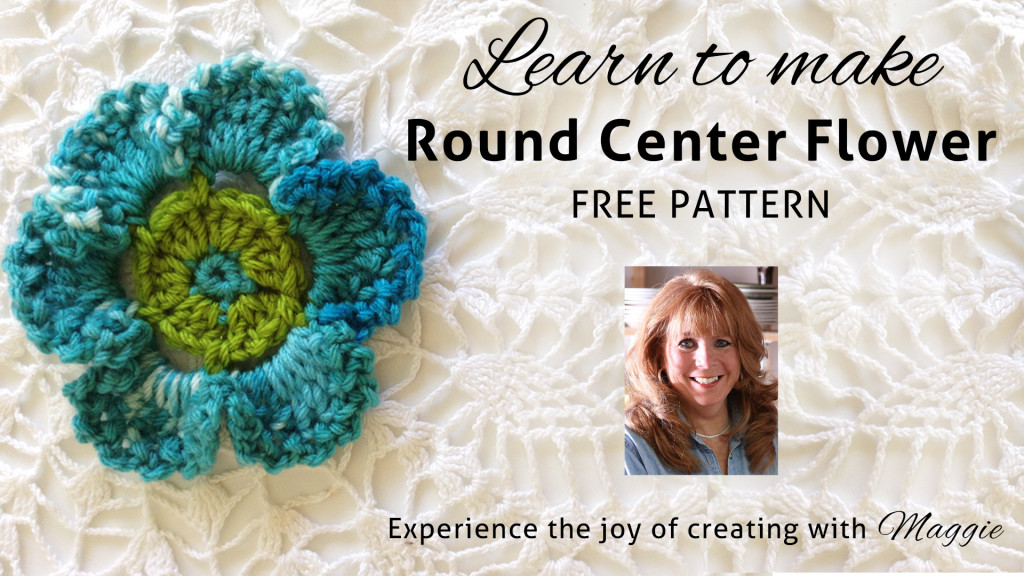 We at Maggie's hope you are enjoying the latest free flower crochet patterns. The Round Center Flower can be used in many ways. How about creating a floral applique for a hat or scarf? You could also use it as an applique for a place mat or as the center of a dishcloth or pot holder. Use your imagination and see what great ideas you come up with.
Everyday Soft Worsted Yarn is one of our favorites for any type of crochet project. This yarn is easy care, super soft and comes in a rainbow of colors. Crochet a bouquet of beautiful flowers with Everyday.
Watch the Right-Handed Video Lesson:
Watch the Left-Handed Video Lesson:
Here are the quick links to products and videos contained in this post:
Round Center Flower free crochet pattern
Maggie is excited to bring you seven new free flower crochet patterns: Daisy Motif, Round Center, Vicki's Large Flower, Valentine Flower, Loop-the-Loop Flower, Morning Glory, and Lily of the Valley.
Hugs, Maggie
Be sure to…
Visit my Website
Join me on Facebook
Subscribe to the Maggie Weldon YouTube Channel for crochet lesson videos
Subscribe to Maggie's Crochet YouTube Channel for product reviews
Sign Up for My Newsletter
Follow us on Pinterest
Follow us on Twitter
Leave us a comment below