Seven Free Kitchen Helpers Crochet Patterns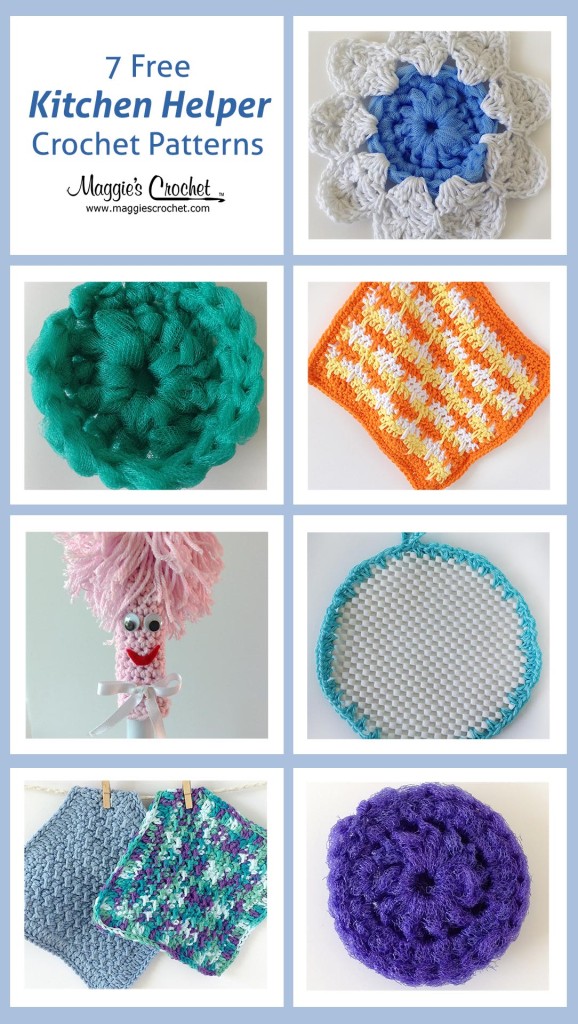 This week we are featuring Seven Kitchen Helpers. From dishcloths to dusters to scrubbies, we have you covered when it comes to quick cleaning. These fun projects are easy to crochet using Home Cotton, Diamond Net Mesh, Everyday Worsted or Afternoon Cotton yarns.
Maggie is excited to bring you seven kitchen helper free crochet patterns: Sandcastles Dishcloth, Lumpy Dishcloth, Jar Opener, Broom Topper, Nylon Pot Scrubber, Nylon Scrubbie, Flower Scrubbie.
Hugs, Maggie
Be sure to…
Visit my Website
Join me on Facebook
Subscribe to the Maggie Weldon YouTube Channel for crochet lesson videos
Subscribe to Maggie's Crochet YouTube Channel for product reviews
Sign Up for My Newsletter
Follow us on Pinterest
Follow us on Twitter
Leave us a comment below