Your unique and crafty crochet skills aren't just for creating shawls, afghans, or potholders! Put them to a noble use and crochet for charities.  Lots of charities in the United States and around the world are in need of crocheted items to keep people warm and comfortable.  Here is a list of charities that are in need of donations:
These children need warm clothes and hats to stay comfortable and warm through cold nights in the region. They need  quilts, blankets of all sizes, hats, scarves, mittens, gloves, booties, socks, booties, and sweaters of all sizes.
Project Linus is a charity dedicated to providing terminally ill children a comforting blanket to cuddle and sleep with.  They have set up various centers to drop off donations around the country.  Visit their website for location information and how to donate crocheted blankets.
Compassionate Creations is dedicated to helping heal those that have been a victim of domestic or sexual abuse.  Survivors who have similar experiences are encouraged to crochet a scarf or blanket to share their compassionate and offer their support.
Forever Warm is there to offer comfort to parents who are grieving the loss of a baby.  Crochet and knitters are encouraged to provide a small keepsake and reminder parents can hold on to after the loss of their small child.
This animal rescue center is always looking for toys and blankets to keep their rescued animals warm and comfortable.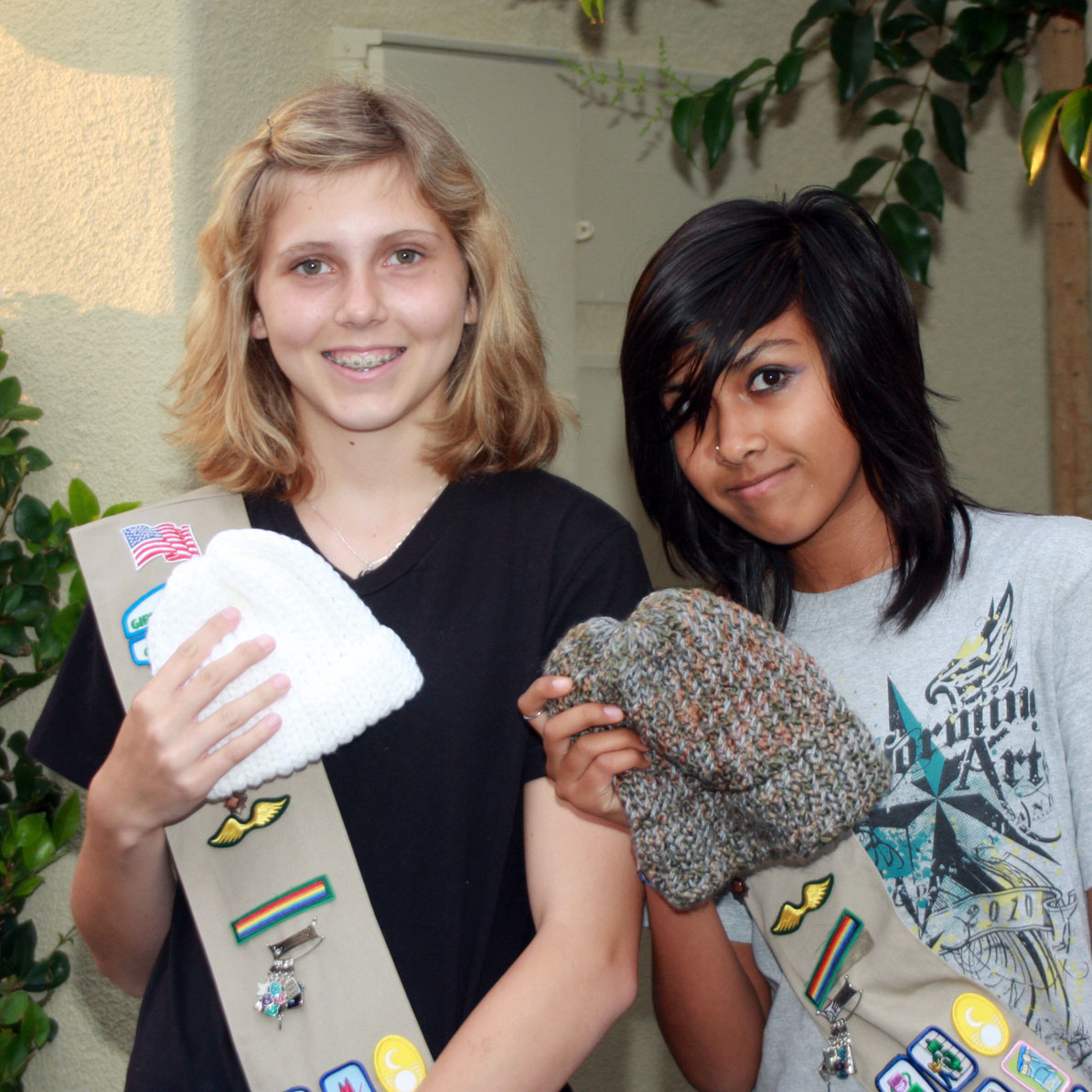 The Hat Box Foundation is a non-profit organization that distributes crocheted handmade hats to those with cancer and other medical needs.  This provides support and comfort to patients.
This is only the beginning. As you can see, there are many, many charities that are in need to crochet items.  Crocheting blankets, afghans, hats, mittens, scarves and any other warm wear is bound to touch someone's heart knowing they are receiving a handmade gift from a caring person. Crocheting is an easy way to your talents to help others!
See a list of a whole lot more charities that are in need of crochet items here on All Free Crochet.
Knit, Pray, Love is a charity that we've showcased before.  Read more about it here!
Thanks for reading,
Hugs, Maggie
Be sure to…
Visit my Website
Join me on Facebook
Subscribe to the Maggie Weldon YouTube Channel for crochet lesson videos
Subscribe to Maggie's Crochet YouTube Channel for product reviews
Sign Up for My Newsletter
Follow us on Pinterest
Follow us on Twitter
Tell Me What You Think – comment below