Anybody that has ever owned a pet knows that they are one of the family.  Why shouldn't they get to experience the fun and luxury of crochet? From sweaters, toys, comfy beds and more, crochet items are a great way to show your pets just how much you care! Here are some of our favorite beginner level crochet items for pets from around the web:
Crochet Kitty Cat Collar Pattern from Craftsy perfect for your feline friends.
Dog Sweater Crochet Pattern from Crocheting Blind. This is easy to make and easy to put on!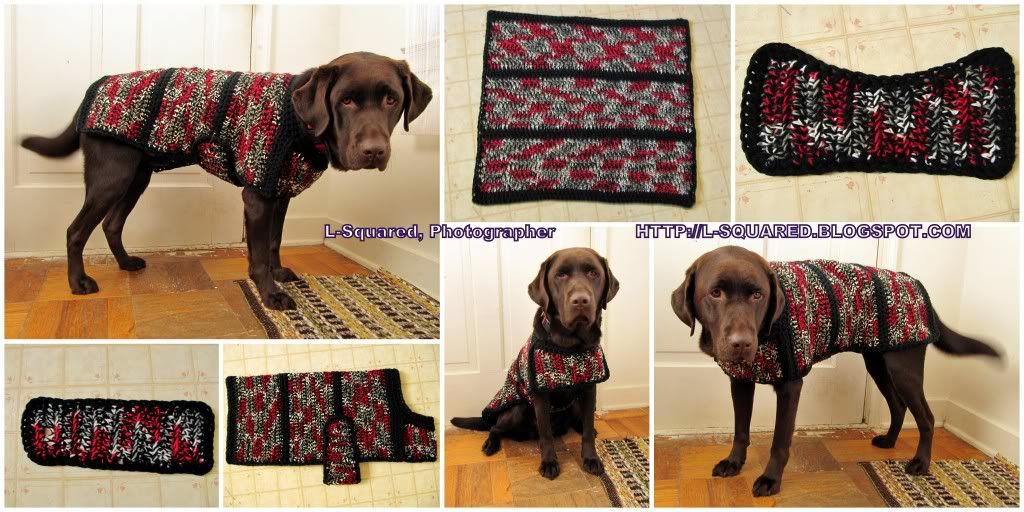 Dog Paws Christmas Stocking Crochet Pattern from RedHeart
Easy Peasy Catnip Mouse Toy Pattern from Ravelry
Colorful Crochet Bed from AngelCatBeds on Etsy
Stylish Beaded Dog Sweater from ePatterns Central
Show your pets some extra love and create one of these amazing, yet functional pet-inspired crochet patterns.  These are merely to spark your interest and get your creative juices flowing.
Crocheting for your pets is a also great way to get the kids involved! Maggie's Ten Tips for Teaching Children Crochet is a fantastic guideline to get the kids started creating something special for their beloved pets.
Like Always, thanks for reading,
Sincerely,
Maggie
Be sure to…
Visit my Website
Join me on Facebook
Subscribe to the Maggie Weldon YouTube Channel for crochet lesson videos
Subscribe to Maggie's Crochet YouTube Channel for product reviews
Sign Up for My Newsletter
Follow us on Pinterest
Follow us on Twitter